I love to find new things and modifying them to suit my home decor. I made this lovely thing yesterday which adorns our wooden shoe closet
My husband says I keep looking for things I could find useful even if I had to rummage through waste. So yesterday I found this desolate looking flower pot in our old and neglected storeroom. I found another ancient and beautiful large vase too, but that I'll talk about in some other post.
This was the flower pot I found
Looks like its best left alone, I know..but it had a basket-weave kind of pattern I liked,and my mind started whirring regarding what could be done with this. And then I remembered, our shoe closet was feeling rather lonely too, with its vacant surface.
So I stuffed the bottom of the flowerpot with old newspaper to make it stable and to reduce its depth.
Then I took some wood twigs i had collected and painted metallic copper earlier and placed them in the pot. I stuffed in more paper to support the twigs, and covered it with some dried grass to disguise the newspaper and bring in some natural look. It looked like this
Better than before, but it still looked kind of incomplete. Something was missing...so I added some orangish flowers, maple leaves, and a cute li'l birdie; all of them streaked with copper tones.
Now it looked complete and beautiful!
Is it not so lovely now!
Here it is, from a long shot
This was featured on:
http://tipjunkie.com" target="_blank">
http://www.tipjunkie.com/images/tip-junkie_I-was-featured.gif"/>
Linked to: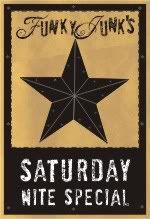 I'm lovin' it!